by Gail Hairston
(Oct. 23, 2014) — Mark Wahlgren Summers, the Thomas D. Clark Professor of History at the University of Kentucky College of Arts and Sciences, has published his 10th book, "The Ordeal of the Reunion: A New History of Reconstruction."
Summers takes a new look at the Reconstruction years, focusing on the nation's need to form an enduring Union without sacrificing the framework of federalism and republican democracy.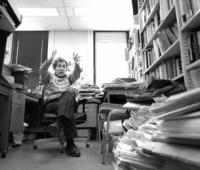 "As one of the country's most respected 19th-century political historians, Dr. Summers' latest book showcases his strengths in research, writing and storytelling," said Mark Lawrence Kornbluh, dean of the UK College of Arts and Sciences. "In 'The Ordeal of the Reunion,' a new synthesis of the history of Reconstruction in America, Dr. Summers demonstrates an extraordinary ability to unearth long-lost details and to weave them together into a compelling tale that illuminates the past while offering a new lens on current politics."
For 20 years or more, scholars have defined Reconstruction's success or failure largely in terms of the Emancipation. However, "The Ordeal of the Reunion," goes beyond this vitally important issue.
In "The Ordeal of the Reunion," Summers looks at the Reconstruction era nationally, as opposed to the more common narrow view of what was happening in the South. Summers emphasizes the variety of conservative strains that confined the scope of change, highlights the war's impact and its aftermath, and brings the West and foreign policy into an integrated narrative. His point of view presents a new understanding of the era's heart-breaking failures as well as the underlying goals that were achieved.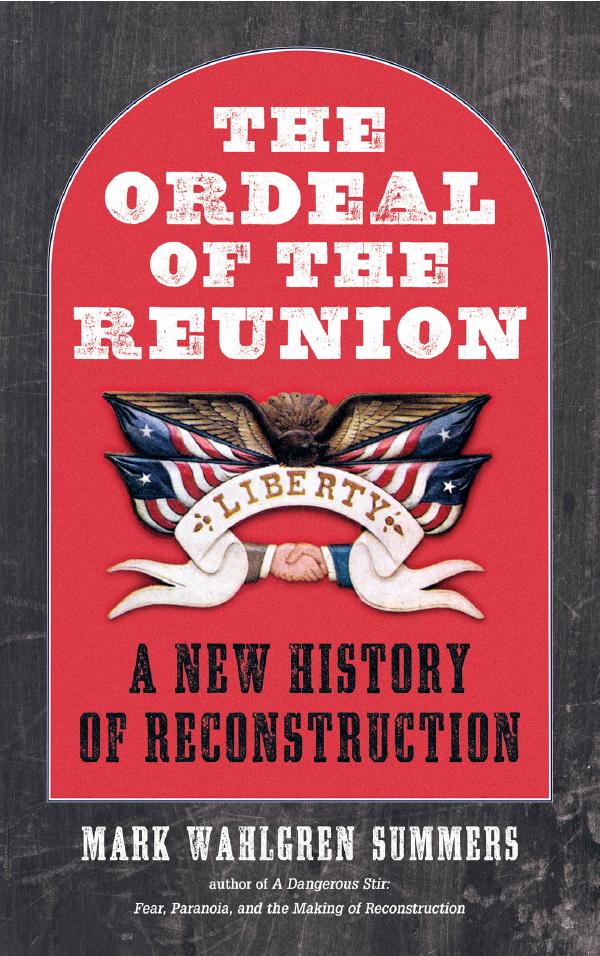 Summers depicts not just a heroic, tragic moment with equal rights advanced and then betrayed, but a time of achievement and consolidation, in which nationhood and emancipation were placed beyond repeal and the groundwork was laid for a stronger, if not better, America to come.
"Scholars have called the Civil War an American Iliad. If so, then Reconstruction is more of an American Odyssey, a troubled journey towards equal justice; the only catch is, unlike Odysseus, America hasn't made it all the way home yet," said Summers.
One critic wrote, "Mark Summers, one of the more prolific scholars of the Reconstruction era, has written on everything from ideas of paranoia to political corruption. 'The Ordeal of the Reunion' is characterized by a depth of research that reflects a lifetime of labor and reflection. Summers' newest work is worthy of scholarly attention while being lively enough for a popular audience."
Another added, " 'The Ordeal of the Reunion' exhibits the hand of a seasoned and thoughtful historian, thoroughly conversant with both the time period and its sources."
Karen Petrone, chair of the UK Department of History, is quick to point out that Summers' readers are not the only ones who will benefit from his expertise and knowledge base. "Mark Summers captivates his students in the lecture hall, and this book will captivate readers by immersing them in the political world of Reconstruction and leading them to reconsider its impact on the fate of the nation."