Tracy Campbell
Research Interests:
20th Century American History
Ph.D., Duke University, 1988
M.A., Duke University, 1985
B.A., University of Kentucky, 1984
Tracy Campbell specializes in twentieth century United States political and social history. He has written five books, including The Politics of Despair: Power and Resistance in the Tobacco Wars (Kentucky, 1993); Short of the Glory: The Fall and Redemption of Edward F. Prichard, Jr. (Kentucky, 1998), which was nominated for a Pulitzer Prize and was featured on NPR's "Morning Edition"; Deliver the Vote: A History of Election Fraud, an American Political Tradition, 1742-2004 (Basic Books, 2005), and The Gateway Arch: A Biography (Yale, 2013), which was featured on NPR's "Weekend Edition" with Scott Simon, XM Radio's "The Bob Edwards Show," and was selected by the History Book Club. The Gateway Arch was also chosen as one of the "Best Books of 2013" by the St. Louis Post-Dispatch, and won the 2014 Missouri History Book Award. His most recent book, The Year of Peril: America in 1942, was published by Yale University Press in 2020, and is available as an audio book by Blackstone Publishing. In 2018, he was named the E. Vernon Smith and Eloise C. Smith Professor of American History.
He teaches a variety of courses in recent U.S. social and political history, as well as a UK Core course on "The Making of Modern Kentucky."  In 2010, he received the "Great Teacher" award from the UK Alumni Association, and in 2015-16 served as Interim Department Chair.  Prof. Campbell has organized symposia and lectures that connect history with current public policy debates. Some of those who have participated in these events are former Vice President Walter Mondale, former presidential candidate and U.S. Senator George McGovern, former U.S. Senator Walter Huddleston, former RNC Chair Mike Duncan, U.S. Senate Historian Donald Ritchie, former OAH President William Chafe, and CNN legal analyst Jeffrey Toobin.   A talk he recently gave at the University of the South on African American voter suppression in the 1940s was featured on C-Span.  In 2019, he was awarded a grant from the Stanton Foundation to develop a new course, "The History of Misinformation."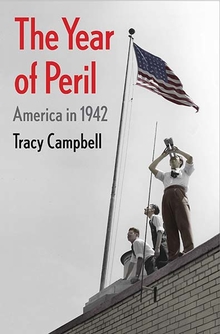 Wall Street Journal article, May 2020