James Albisetti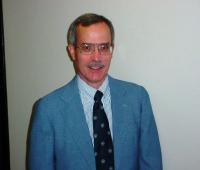 I was born in Delaware, attended high school in Clarence, New York (suburban Buffalo), graduated summa cum laude from Amherst College, and earned by Ph. D. from Yale University, where Peter Gay was my advisor.  I have taught in the Department of History and the Honors Program at UK since 1979.
Honors and Awards
German Studies Association Book Prize, 1985
University of Kentucky Research Professor, 1989-90
Associate Editor, History of Education Quarterly, 1993-98
Executive Committee, International Standing Conference for the History of Education, 1994-95
President, History of Education Society, 2002-03
Nineteenth-century German and western European history, with teaching interests extending through the twentieth century.  My current project is a joint biography of Salis and Julie Schwabe, German Jews by birth who became English Unitarians, major industrialists, and leading philanthropists in nineteenth-century Manchester and beyond.
Areas of Specialization
History of education and the professions, social history of the middle classes, women's history.
Selected Publications:
Secondary School Reform in Imperial Germany (Princeton, 1983)
Schooling German Girls and Women: Secondary and Higher Education in the Nineteenth Century (Princeton, 1988; German translation, Bad Heilbrunn, 2007)
over thirty articles in German, Austrian, French, Italian, British, American, and comparative history, including ones published in Germany, Austria, Belgium, the Netherlands, and England.
over ninety book reviews in twenty different journals.