I recently watched an episode of the Syfy Channel's post-apocalyptic zombie show Z-Nation. The human survivors were making their way across the U.S. Midwest when a massive tornado spun up, picking up zombies and flinging them all over the place.
"Is that what I think it is?" asks one character, observing the oncoming cyclone of the undead. "It ain't sharks," says his companion. This is, of course, a reference to the infamous "Sharknado" movie in which a tornado at sea (technically a waterspout, I reckon) sucks up a bunch of sharks and blows them into Los Angeles. Sharknado is, by all accounts, a thoroughly ridiculous movie with no scientific validity.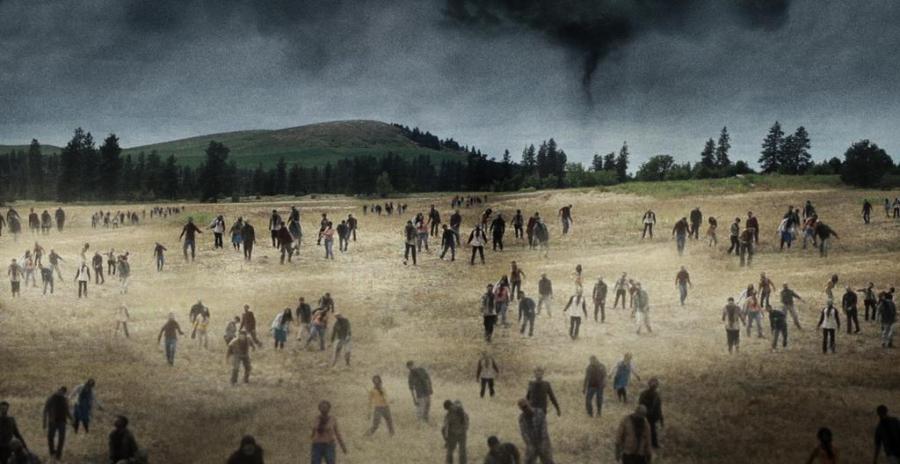 The tornado in the background is just about to suck up these flesh-eating freaks from beyond the grave to form an un-deadly Z-nado!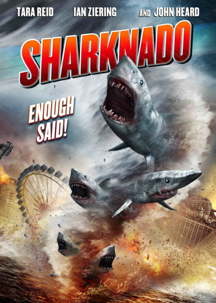 This movie poster tells you all you need to know.