By Whitney Hale
In celebration of the University of Kentucky's upcoming sesquicentennial in 2015, the 52nd of 150 weekly installments chronicles a set of rules and guidelines of proper behavior given to women at the institution in 1918.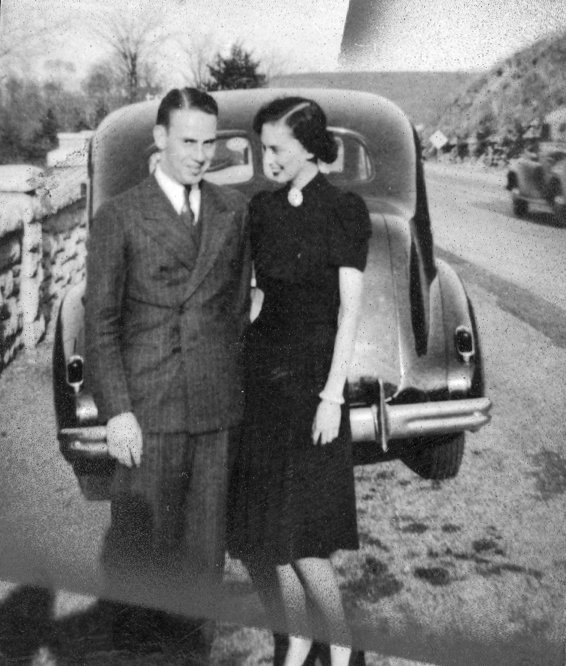 The Woman's Self Government Association of the University of Kentucky was founded in 1918 to enact and enforce regulations to promote the welfare and further the best living conditions of the women of UK. Article II of their constitution stated that "all women of the University of Kentucky, residing in the halls of residence, fraternity houses and boarding houses were members of the Association until they proved themselves incapable of self-government." The association addressed rules and guidelines for lights out; absences from halls of residences; callers; entertainment; walking and automobiling; picnicking, lunching, and calling; scheduling of social functions, dancing, dress, quarantine, seniors, and the honor system.
Among the many house and social rules of the association were:
· The cooking of meats and vegetables in the room was prohibited. Food was to be kept in tin or glass receptacles.
· No telephone calls were to be delivered except from 12:30-1 and 6-7 p.m. Notice of call at other hours was posted on the bulletin board.
· Dancing in the recreation hall was permitted among the women on weekdays until 7:30 p.m.; on Friday until 10:45 p.m.; and with a guest on Saturdays until 10:45 p.m.
· Beds were to be made by noon.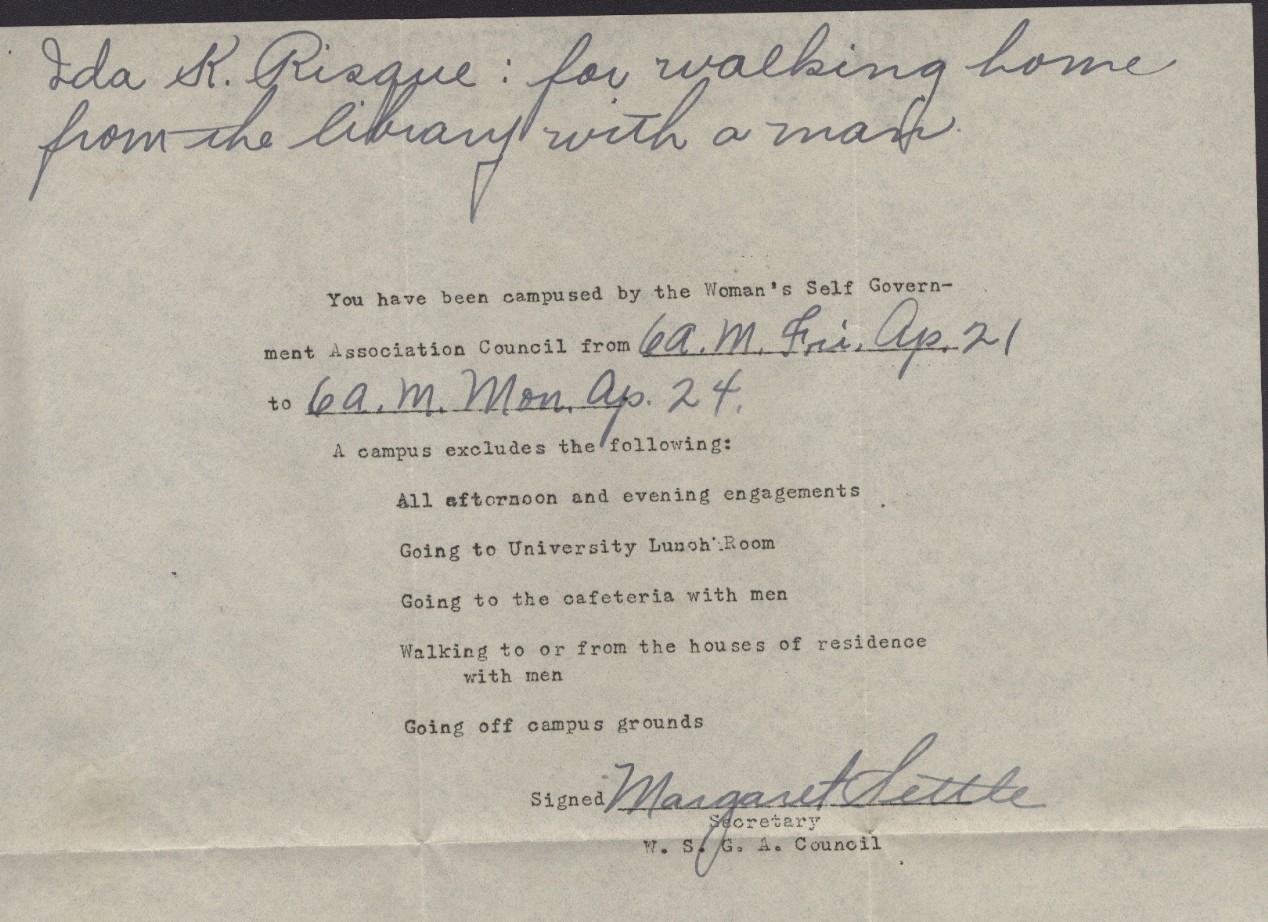 Additionally, if picnicking or lunching, the women students could not lunch or dine with a man at any hotel or restaurant after 6 p.m. without permission from the house director. Automobiling with men within the city limits was permitted until 8 p.m. and beyond the city limits in groups of three or more, only if the majority of passengers were women until 6:30 p.m. On such trips no stops were to be made at places of public resort.
The early 20th century was a very different time for women on the UK campus. The full set of guidelines can be found in the Woman's Self Government Association booklet in UK Special Collections.
This story on UK's history is presented by UK Special Collections. Special Collections is home to UK Libraries' collection of rare books, Kentuckian, the Archives, the Louie B. Nunn Center for Oral History, the King Library Press and the Wendell H. Ford Public Policy Research Center. The mission of Special Collections is to locate and preserve materials documenting the social, cultural, economic and political history of the Commonwealth of Kentucky.