Public Speaking in the Profession: How to Deliver Conference Papers and Job Talks
Date:
10/10/2017 -

10:00am

to

1:00pm
Location:
Alumni Gallery of the William T. Young Library
Speaker(s) / Presenter(s):
You've written a wonderful paper, but how do you turn it into a compelling presentation? There is a wide gap between composing your ideas on the page and sharing them with a live audience at a conference or job talk—and that gap makes the difference between enchantment and boredom. This participatory workshop will allow you to practice the most effective strategies for presentation: how to use your voice and body, how to revise your prose for oral delivery, how to engage your audience in the intellectual excitement of your argument, and how to respond to challenging questions. Please bring the first page of a paper that you would like to give as a talk.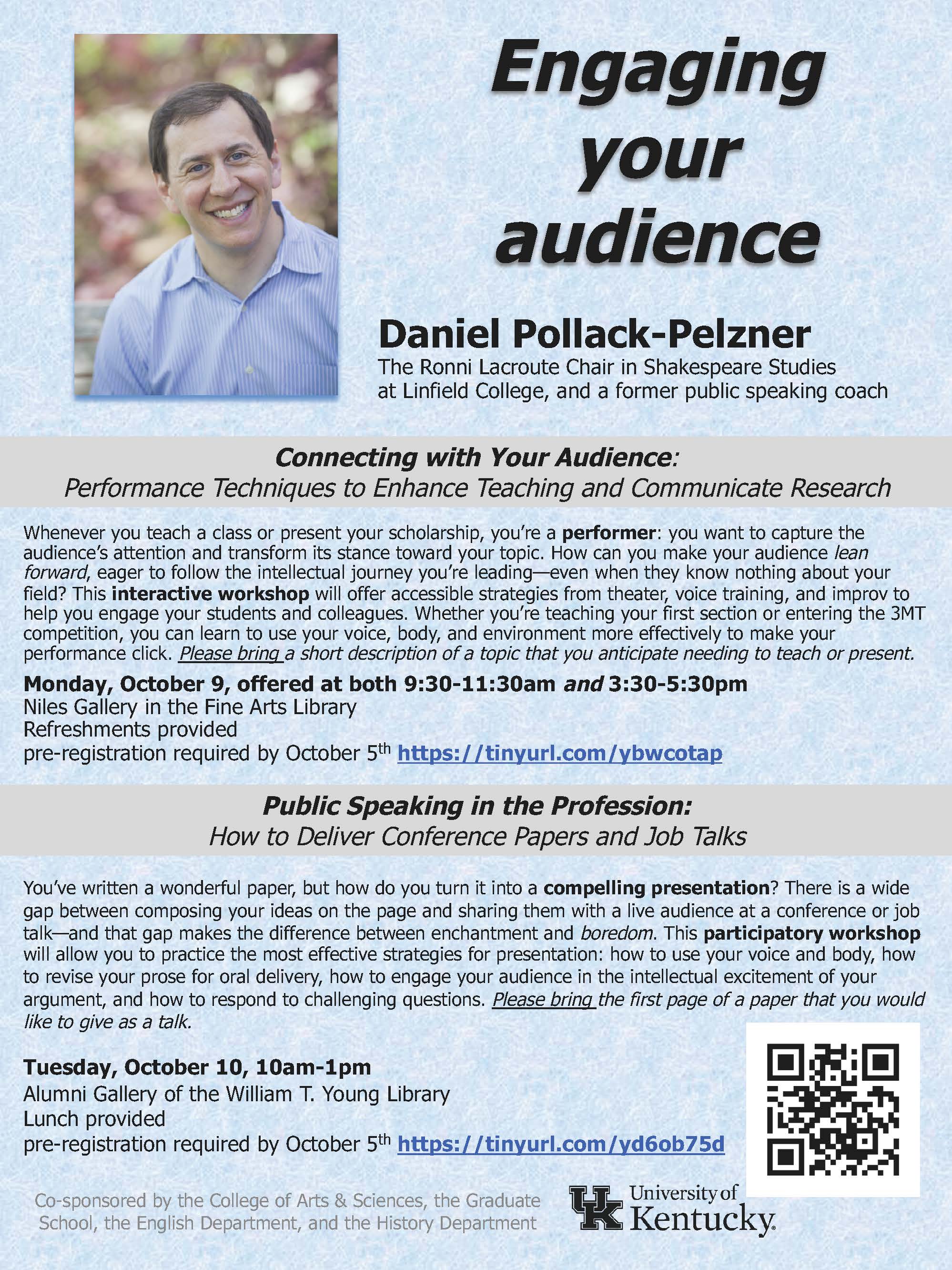 Daniel Pollack-Pelzner is the Ronni Lacroute Chair in Shakespeare Studies at Linfield College. A former public speaking coach, he trained at the Oregon Shakespeare Festival before receiving his BA from Yale and his PhD from Harvard. For several years, he has taught a presentation workshop for graduate students at the UC Santa Cruz Dickens Universe, where he is a faculty member. His articles on performance and theater have appeared in Victorian Studies, ELH, and SEL, as well as The New Yorker, Slate, and The New York Times.