By Julie Wrinn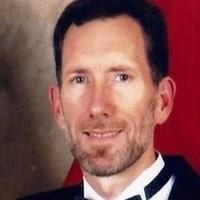 As a high school student in Lexington, John Bell had two thoughts about college: he wanted to go out of state, and he wanted to study architecture. For a variety of reasons, neither wish came true.
"Having grown up in Lexington, I wasn't enamored with the idea of being at home to go to college, but it was what I could do," Bell said. "Then once I started at UK, I began to realize that college is what you make of it."
As a shining example of making a virtue of necessity, Bell enrolled as a history major at UK and nurtured a passion for German language and culture that led to a 26-year career in the CIA.
"I remember watching war movies as a kid, thinking, 'I really want to understand what the Germans are saying,'" he said.
Gerhard Mayrwieser, a German teacher at Bell's high school, was a native of Munich and sparked Bell's curiosity further. Bell's affinity for German derived from both nature and nurture. He was adopted at a young age, and not until recently did he learn he has German ancestry.
"After spending so much time in Germany, it turned out that for all intents and purposes, on both the good and bad side of the ledger, I'm German at heart. By temperament, by the type of person I am," he said. "I'm very German — to generalize a bit."
Bell is not one of those alums who struggles to remember his professors: off the top of his head, he named seven history professors at UK who made a big impact on him. Foremost, he remembers Historiography with professor John Chambliss.
"He was excellent," Bell said. "Back in the day, you'd see him in front of the wooden card catalog, where he would correct your citations. He would go and look at the same card you looked at and then correct your version of it. And he gave that to you in red pen. Chambliss drove home the notion that, in fact, there is a right way of doing things – certainly when conducting academic research."
Next was Jeremy Popkin's course on the History of the Holocaust, a course that gives UK the distinction of being one of the first universities in the United States to offer a course devoted solely to that topic. The course showed the only way to approach such an incomprehensible event is to begin talking and dissecting it critically.
"I remember Professor Popkin did a really good job with that," Bell said. "It was interesting and thought provoking."
Raymond Betts, former chair of the department who died in 2007, gave Bell a book about the history of Europe from the Middle Ages to the present, which he still has.
"I remember him saying, 'You can give this to one of your students someday,'" he said.
Bell added that James Force, a Philosophy professor who taught an introductory Honors course, "transformed my ability to think critically and assimilate new ideas."
Bell also took several international relations courses from Vince Davis, a longtime head of UK's Patterson School of Diplomacy.
"He had a lot of real-world experience, including in government, which I didn't fully appreciate at the time," Bell said. "But later, serving in government I thought, yeah, that was really helpful. I remember him asking simple things like, 'What's larger, the Atlantic or the Pacific Ocean?' Even then, practically no one could answer the question. He said, 'If the Pacific Ocean is twice as large, you need to know that, because it's going to affect how you operate in the world.' And that's just one of countless facts about the world that, if you don't know them, you're going to be at a disadvantage."
Gerard Silberstein and James Albisetti round out the list of professors who made an impression on Bell.
"Silberstein was a crusty kind of guy who was very good, and I had one German history class with Dr. Albisetti," Bell said. "There aren't too many people who can reminisce about a shared affinity for studying Otto von Bismarck's pivotal role in Germany history."
Bell admired Albisetti and his other professors' exceptional dedication to their work and interest in students.
That Bell fondly remembers so many of his UK professors is especially impressive given that he spent exactly half of his undergraduate years studying abroad. First there was a summer in Austria through Murray State University. Then he spent a year in Germany as part of UK's exchange program with Heidelberg University. Next, he completed a semester-long internship with a prominent German parliamentarian, followed by another semester-long internship with the German parliamentary equivalent of the U.S. Congressional Research Service, both through non-UK programs that included classes at the University of Bonn.
Bell was accepted into Columbia University's master's program in international affairs with a generous scholarship that was nevertheless inadequate for his circumstances. When he got a job offer from the CIA, he decided to take that path. At the time, accepting a job with the CIA required a leap of faith.
"Back then, they didn't really tell you anything about the Agency before you joined, unlike now when they tell you a lot," Bell said. "They told me my job would be a bit like being the editor of a newspaper. I would have to keep up with international affairs. Once I got into the career, I realized there was a lot I liked about it."
After Bell's first assignment in Germany, he diversified his language skills and experience with a pivot to French.
"The organization doesn't want you to be Pidgeon-holed, typecast," he said.
Bell began studying French on his own in the evenings and then was chosen for an assignment in Switzerland. For seven months, his full-time job was French language training. Two decades later, he spent two semesters at King's College in London delving into a fourth language, Arabic. Bell served more than 26 years in the CIA's Directorate of Operations assigned to various regions of the world before retiring as a Senior Executive to become a consultant.
More recently, Bell joined a global financial technology company called First Data. Initially based in London with a focus on the European Union, he later shifted into global security.
"I was responsible for the firm's security operations center, incident response and crisis management, health & safety program, and some physical security audit issues," he said.
Two years ago, First Data merged with a similar big fintech firm to create Fiserv, which is now a Fortune 205 company of 40,000 employees in 30 countries around the world.
"Most people haven't heard of it," Bell said. "But if you've ever used a credit or debit card or purchased anything online, Fiserv probably enabled those transactions behind the scenes from a financial technology perspective."
Bell's latest SVP assignment for Fiserv focuses on regulatory issues for the company and the U.S. regulatory environment.
From these varied experiences, Bell enjoys passing along to students some of his lessons learned about how to pursue a career in international relations. In a nutshell:  
Become fluent in at least one foreign language.
Spend as much time overseas as possible.
Discover your track early through internships.
Fundamentally, foreign language study is paramount for demonstrating one's seriousness and commitment to in-depth knowledge of cultures beyond the United States.
"You have to differentiate yourself from the thousands of recently graduated college students who say they're really interested in international relations and international affairs," Bell said.
Regarding highly sought-after languages like Mandarin, Russian, Farsi, and Arabic: "If you speak one of those fluently, you can write your own ticket in a lot of places, not just government," he said.
Second, the more time spent abroad while in school, the better prepared students will be for an international relations career.
"If you have the opportunity to be somewhere for a year or two, those opportunities to live abroad make a big difference," Bell said. "Everyone's competing on a global stage. You're not just competing with students in your college or one state over. The more people appreciate that, the better off they'll be in whatever they do."
Finally, although he acknowledges it's an oversimplification, Bell suggested there are basically four distinct tracks within U.S. Government entities charged with promoting national security and managing international relations: war fighting, law enforcement, intelligence collection and analysis and overt diplomacy.
"They each have their own culture and value systems associated with them, and qualities they value more than others," Bell said. "Some people start off on one track, realize it's not the right one for them, and they switch."
For that reason, internships can be crucial to provide early insights students need to make informed choices about their future career path.
This year, Bell has taken steps to make more of these opportunities available for today's students by establishing the John R. Bell International Studies Scholarship in the College of Arts & Sciences. The fund will provide travel scholarships for talented students participating in international internships, study abroad, or other service-learning opportunities outside of the United States, with preference for students with unmet financial need.
"In a very real sense, study abroad changed my perspective on the world. It opened doors to a rewarding career I would have never contemplated otherwise," he said. "I will be delighted if the scholarships play a small part in helping UK students experience a similar transformation in their academic, personal or professional lives."