3 Kentucky High School Civics, History Teachers to Receive Clements Awards
By Whitney Hale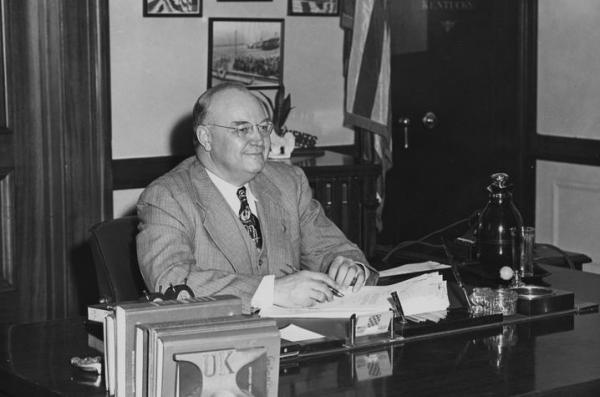 The National Archives and UK's Wendell H. Ford Public Policy Research Center will present this year's Earle C. Clements Innovation in Education Awards to three Kentucky educators: Laura J. Cooley, Dustin Ferrell and Amber Sergent.
The National Archives and the University of Kentucky Libraries Wendell H. Ford Public Policy Research Center will present this year's Earle C. Clements Innovation in Education Awards to three Kentucky educators: Laura J. Cooley, of Pikeville High School; Dustin Ferrell, of Eastern High School; and Amber Sergent, of Woodford County High School. The awards, which recognize the state's best educators in history and/or civics, will be presented by U.S. Archivist David S. Ferriero at a public ceremony scheduled 4 p.m. Thursday, Aug. 9, at the Great Hall in the Margaret I. King Library Building. A reception will immediately follow the event.
The Clements Award honors the life and career of Earle C. Clements and his lifelong commitment to education and public service. Clements' political career included service as a county sheriff, clerk and judge; terms in the state senate and as governor; and terms in both the U.S. House of Representatives and U.S. Senate, where he was a close colleague to future President Lyndon Baines Johnson.
Chosen by an independent review panel, Clements Award applicants are judged on the following criteria: ability to demonstrate knowledge of, and enthusiasm for, the subject and commitment to increasing student awareness of the importance of public service; expertise in civics and history content and the ability to share it with students; impact on student success; and evidence of creativity and innovation.
Clements Award recipients are selected from history and/or civics (social studies) teachers throughout the Commonwealth of Kentucky.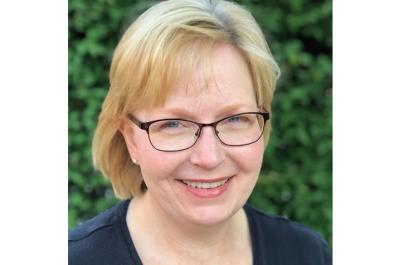 Laura J. Cooley is beginning her 27th year of teaching high school social studies, the last 20 at Pikeville High School in Pikeville. During her career she has taught all forms of social studies, and she currently teaches Advanced Placement (AP) U.S. government and politics; political science; AP psychology; law and justice; and global issues. Cooley has participated in professional development opportunities with the National Endowment for the Humanities, U.S. Supreme Court Historical Society and Street Law, and Facing History and Ourselves. As a Rotary Foundation Group Study Exchange team member, she traveled to Tasmania, Australia. Cooley has been an AP reader for the College Board and is president of Pikeville Education Association. She holds bachelors' degrees in history and journalism from Western Kentucky University and masters' degrees in history and education from UK. Cooley has coached mock trial teams, academic teams and delegations for Kentucky Youth Assembly and Kentucky United Nations Assembly.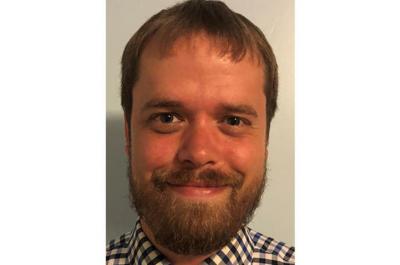 Dustin Ferrell is a teacher who works with ninth-graders to help them become civically engaged citizens. He believes the work he does is important to create lifelong learners and participants in a democratic society. Ferrell has been teaching civics at Eastern High School in Louisville for the last seven years. He has an endorsement in educational technology from the University of Louisville. Ferrell holds a bachelor's degree in social studies and history with a minor in secondary education from Western Kentucky University, as well as a master's degree in teacher leadership from the University of Louisville.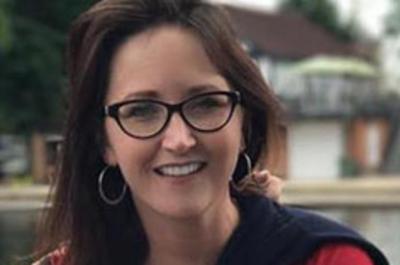 Amber Sergent has taught history 15 years. Currently, she teaches U.S. history at Woodford County High School (WCHS) in Versailles, where she is the sponsor of the National Honor Society and BETA Club. Prior to her work at WCHS, Sergent taught at Pendleton Memorial High School, Gateway Community College and Northern Kentucky University. She also served as associate producer with award-winning director and former UK history faculty member Daniel Blake Smith for the KET production "Kentucky: An American Story," which aired in April 2011. A native of Pendleton County, Kentucky, Sergent holds a bachelor's degree in history and master's degree in secondary education from Morehead State University, as well as master's and doctoral degrees in history from UK. 
Cooley, Ferrell and Sergent will be presented with their Clements Awards by National Archivist David S. Ferriero. Ferriero was confirmed as 10th archivist of the United States on Nov. 6, 2009. Previously, he served as the Andrew W. Mellon Director of the New York Public Libraries and held top library positions at the Massachusetts Institute of Technology and Duke University. Ferriero holds bachelor's and master's degrees in English literature from Northeastern University and a master's degree from the Simmons College of Library and Information Science. He served as a Navy hospital corpsman in Vietnam.
Bess Clements Abell, Earle Clements' daughter and former member of the UK Libraries National Advisory Board, established the National Archives fund to make this event possible. Her husband, Tyler, will attend the ceremony and their son Lyndon Abell will represent the family in the awards ceremony.
Created in 1934, the National Archives and Records Administration (NARA) is responsible for preserving and providing access to the records of the U.S. Government. NARA has more than 40 facilities across the country, including 14 Presidential Libraries, containing more than 10 billion pages of textual records; 42 million photographs; miles and miles of film and video; and an ever-increasing number of electronic records. For more information, visit www.archives.gov.
The Special Collections Research Center at UK Libraries sustains the Commonwealth's memory and serves as the essential bridge between past, present and future. By preserving materials documenting the social, cultural, economic and political history of Kentucky, the center provides rich opportunities for students to expand their worldview and enhance their critical thinking skills. Special Collections Research Center materials are used by scholars worldwide to advance original research and pioneer creative approaches to scholarship. UK Libraries Special Collections Research Center is the Archives, the Louie B. Nunn Center for Oral History, the King Library Press, the Wendell H. Ford Public Policy Research Center, the Bert T. Combs Appalachian Collection, the John G. Heyburn Initiative and ExploreUK. 
UK is the University for Kentucky. At UK, we are educating more students, treating more patients with complex illnesses and conducting more research and service than at any time in our 150-year history. To read more about the UK story and how you can support continued investment in your university and the Commonwealth, go to: uky.edu/uk4ky. #uk4ky #seeblue