Location:
UK Appalachian Center, 624 Maxwelton Court
Speaker(s) / Presenter(s):
Saakshi Joshi
The UK Appalachian Center is proud to welcome Saakshi Joshi, a Visiting Fulbright Scholar.  Ms. Joshi is giving a SWAP (Sharing Work on Appalachia in Progress) Talk from 12 - 1:30 p.m. on Thursday, March 12, 2015 here at the Center.  This talk is free and open to Students, Faculty, and Staff to attend.  Her talk is entitled, Dammed Memories: Narratives of Belonging among Tehri Dam-displaced People in Uttarakhand, India.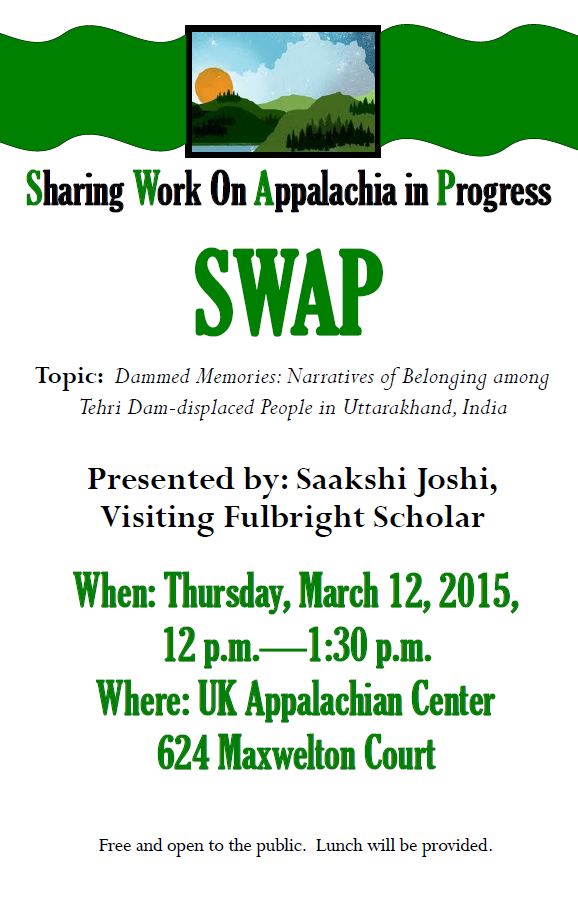 Type of Event (for grouping events):