By Whitney Hale
In celebration of the University of Kentucky's upcoming sesquicentennial in 2015, the 44th of 150 weekly installments remembers early alumnus Thomas Hunt Morgan, a world renowned experimental zoologist and pioneering geneticist.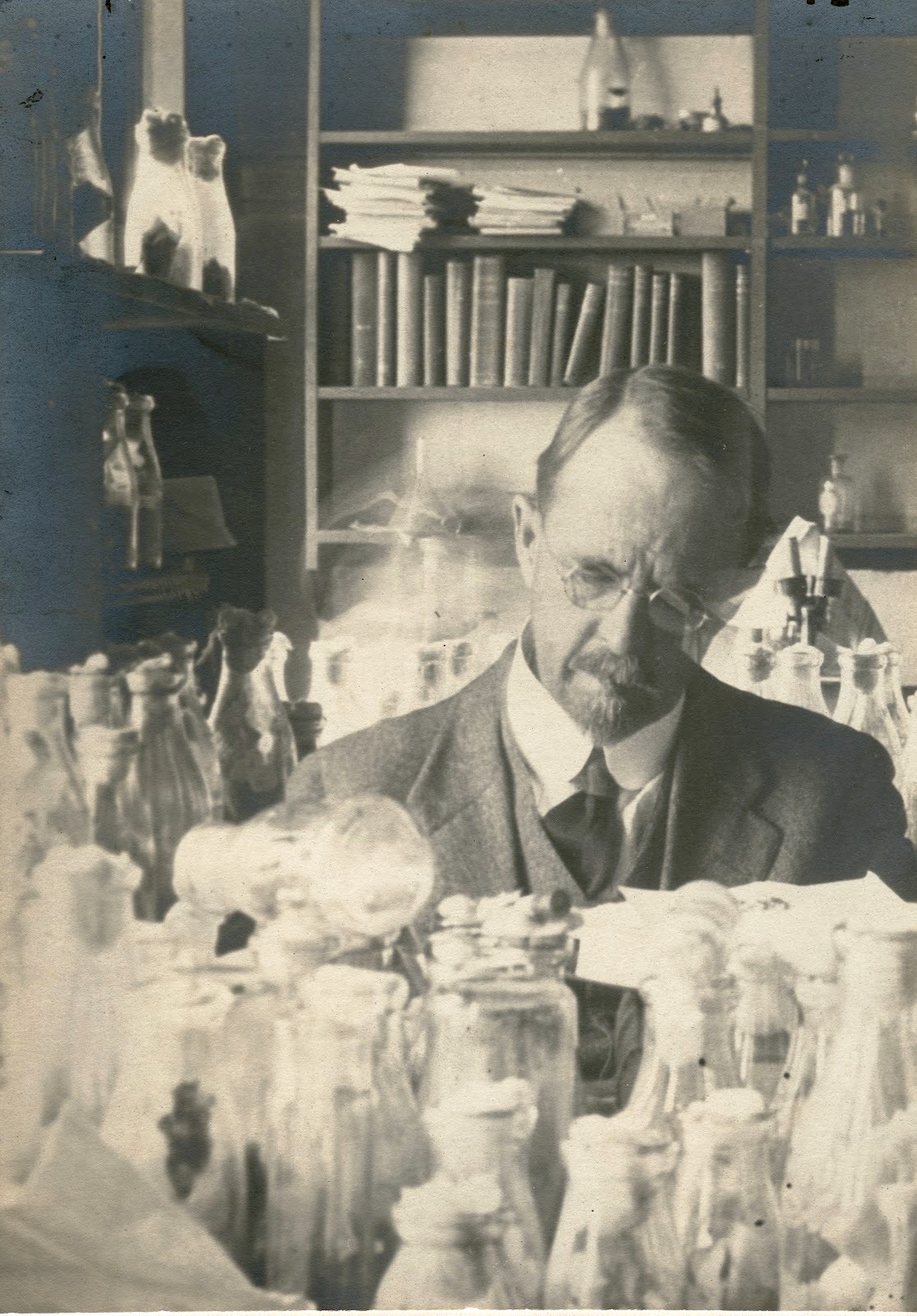 Thomas Hunt Morgan was born in Lexington, Ky., on Sept. 25, 1866. He attended the Agricultural and Mechanical (A&M) College of Kentucky (now UK) during the 1880s. He earned a bachelor's degree in 1886 and received a master's degree two years later. Morgan briefly taught natural history at A&M before going east. 
Morgan was a nephew of Confederate General John Hunt Morgan. As a student at A&M, Morgan continued to live at his birthplace, Hopemont, the home of his famous family. The house, on the corner of Mill and Second streets, is a Lexington landmark and now known as the Hunt-Morgan House.
After leaving A&M, Morgan attended Johns Hopkins University, where he earned a doctoral degree in 1890. He became professor of biology at Bryn Mawr College in 1891. In 1914, Morgan was called to fill a new chair of experimental zoology position at Columbia University. Fourteen years later, he became director of the William G. Kerckhoff Laboratories of the Biological Sciences at the California Institute of Technology, a position Morgan held until 1945. 
Through his research and career, Morgan found time to work and study in Europe, he wrote or contributed to 14 books and more than 300 articles. Morgan achieved international fame as an experimental zoologist before he devoted his full attention to heredity, the field in which he won his greatest recognition. According to his biographer, Wendell H. Stephenson, "The great contribution of Dr. Morgan was his clarification of the laws and mechanics of heredity, and of the mutation of species. He and his associates were the first definitely to locate the genes."  
Morgan discovered the basic mechanisms of heredity and was a pioneering geneticist, winning the Nobel Prize in Physiology or Medicine in 1933. He belonged to a large number of academic societies and received many honorary degrees from universities in Europe, Canada and the United States. In 1941, Morgan retired, only four years before his death. A bronze plaque in Lexington marks the birthplace of this celebrated scientist.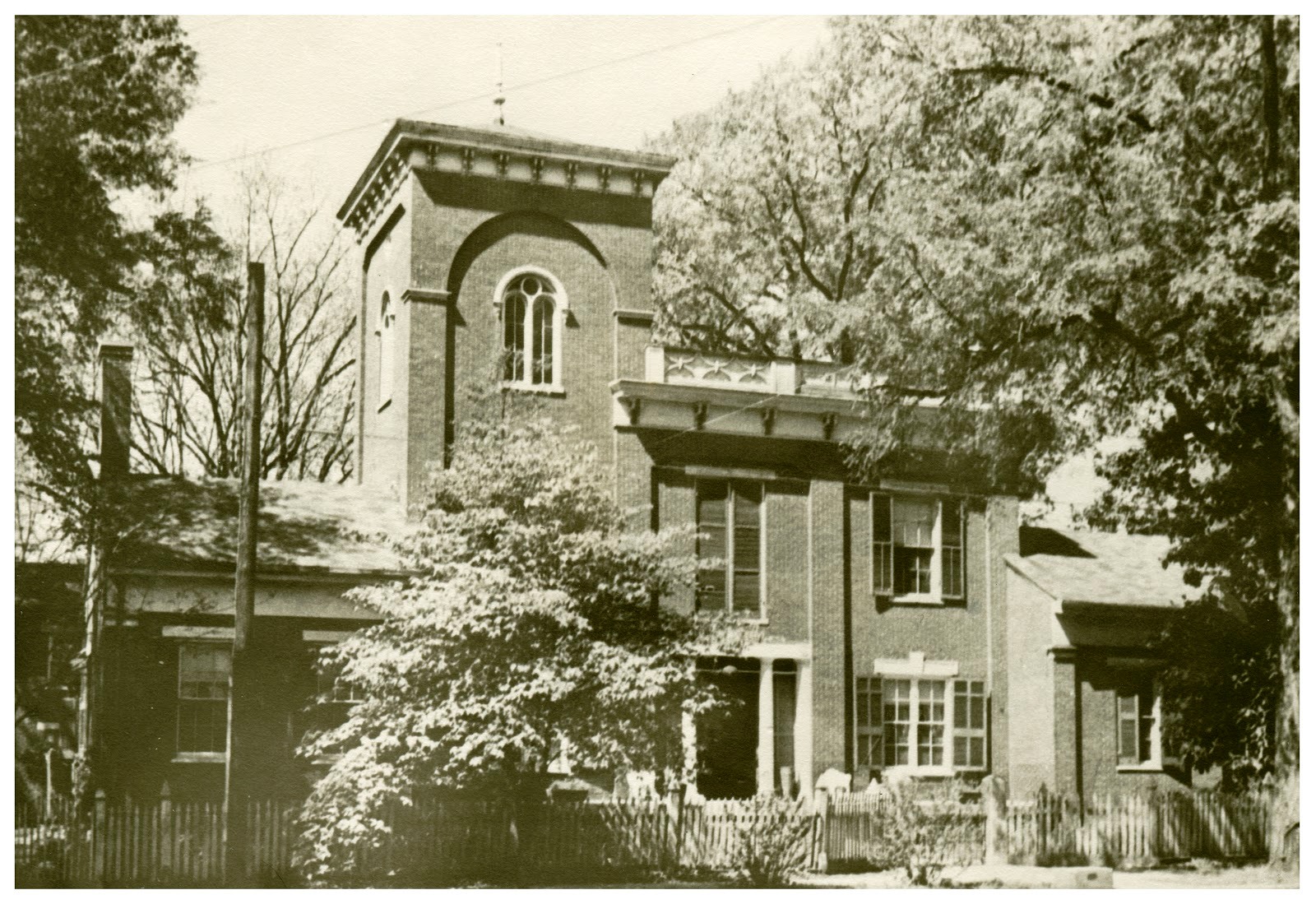 In 1916, UK awarded Morgan the honorary Doctor of Laws degree and, in 1966, named its new Thomas Hunt Morgan School of Biological Sciences (now the Department of Biology) for him.
Thomas Hunt Morgan was named to the Hall of Distinguished Alumni in February 1965. In 2011, a historic marker was placed on campus near the Thomas Hunt Morgan Biological Sciences Building, home to the UK Department of Biology, in recognition of his achievements.
This story on UK's history is presented by UK Special Collections. Special Collections is home to UK Libraries' collection of rare books, Kentuckian, the Archives, the Louie B. Nunn Center for Oral History, the King Library Press and the Wendell H. Ford Public Policy Research Center. The mission of Special Collections is to locate and preserve materials documenting the social, cultural, economic and political history of the Commonwealth of Kentucky.