Russian Club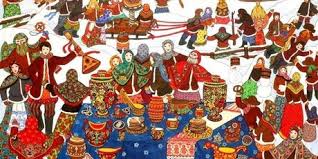 The Russian Club organizes cultural events open to students and the public, from Russian Tea to holiday celebrations, performances to Russian conversation hour.
Want to find out about upcoming events?
Check out our Facebook page 
Contact Prof. Blasing at mtblasing@uky.edu to be added to the UK Russian Club Listserv
Listen to Russian Radio on WRFL, Thursdays, 4-6 p.m.
Russian Club Central Committee
For more information on club activities, contact a member of the Russian Club President:
Jane Bilberry, jane.bilberry@uky.edu
If you have ideas or suggestions for the club, please contact them.
Need Help in Russian Class?
There is tutoring for all levels of Russian. For help contact Professor Blasing at mtblasing@uky.edu