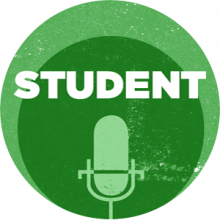 Claire Heitzman, Gaines Fellow and recipient of a 2011 CAMWS Manson Stewart Scholarship. Every year the Classical Association of the Middle West & South (CAMWS) awards $1,000 scholarships to a limited number of undergraduate students majoring in Classics at the sophomore or junior level at a CAMWS college or university. In this podcast, Heitzman talks about the award and the unique Classics program at UK.
This podcast was produced by Cheyenne Hohman.

This work is licensed under a Creative Commons Attribution-NonCommercial-ShareAlike 3.0 Unported License.