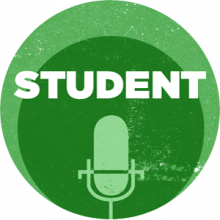 Abby Kerins was a poster presenter at the Lexington Farmer's Market on September 17th, 2011. Inspired by Alessandro Portelli, author of They Say in Harlan County, Kerins' research involved listening to (and reading transcripts of) oral histories from the coal-rich region of Appalachian Kentucky. Kerins focused on the role of women during coal miners' strikes in the 20th century. Kerins was mentored by Sociology professor Joanna Badagliacco. 
This podcast was produced by Cheyenne Hohman.
This work is licensed under a
Creative Commons Attribution-NonCommercial-ShareAlike 3.0 Unported License
.