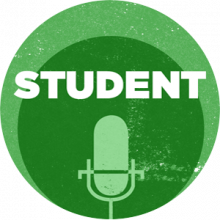 Jairus Rossi is a graduate student in the Department of Geography, and one of twelve individuals organizing the 2nd annual Dimensions of Political Ecology Conference, which will take place from April 13th – 15th 2012 at the University of Kentucky. The conference is a multi-disciplinary event that will bring two guest speakers and scholars from at least ten countries.
It is organized by the UK Political Ecology Working Group, and co-sponsored by the Student Sustainability Council, UK's Vice President for Research, and the College of Arts and Sciences. For more information about the conference, please visit UK PEWG's website, www.politicalecology.org. 
This podcast was produced by Cheyenne Hohman.
This work is licensed under a
Creative Commons Attribution-NonCommercial-ShareAlike 3.0 Unported License
.