by Whitney Hale & Jennifer Sciantarelli
The people, lands and livelihood of Inner Mongolia and Kentucky come together in celebration next week in "Living Landscapes," a weeklong festival of international arts and culture.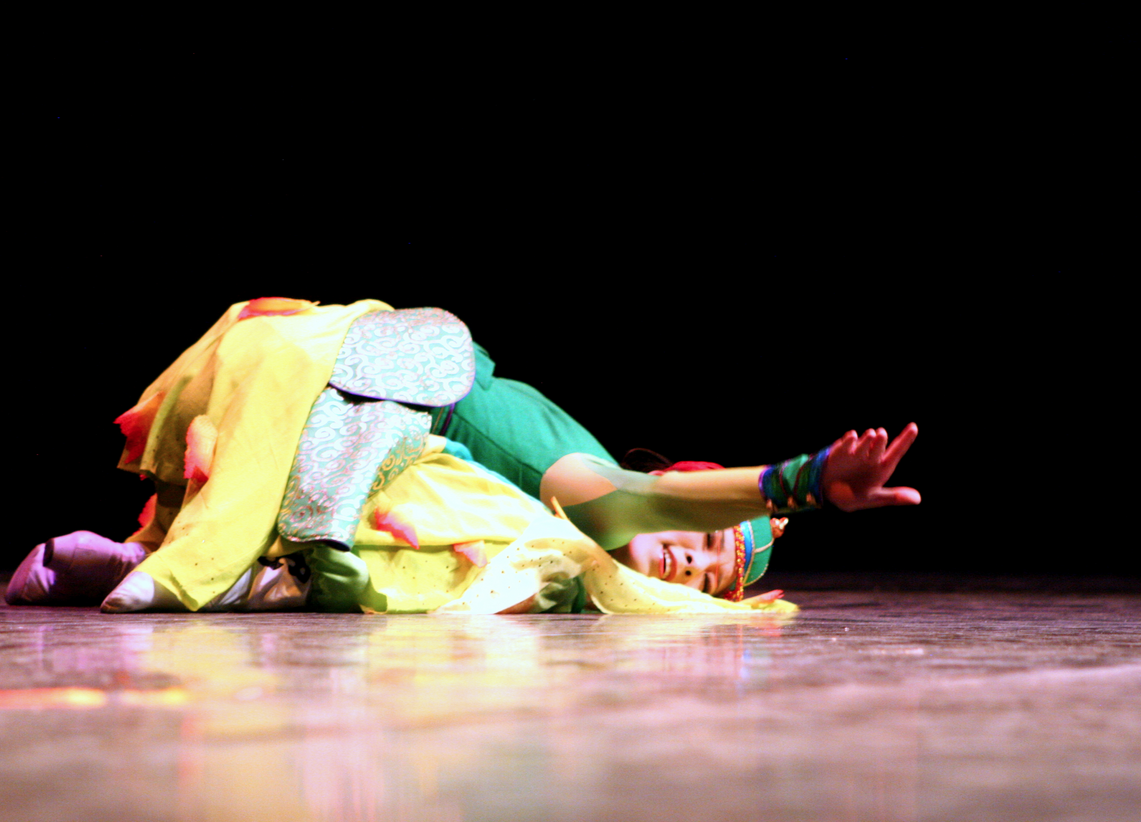 Presented by the University of Kentucky College of Fine Arts and the UK Confucius Institute in partnership with the Art College of Inner Mongolia University (IMU) and the Inner Mongolia Autonomous Region International Culture Association, "Living Landscapes," running Sept. 22 through 28, brings more than 30 students, faculty and administrators from IMU to UK's campus to participate in master classes, workshops and lectures exploring both Eastern and Western cultural themes, from throat singing to classical singing, from bowl dances to musical theatre dance. Additionally, events include several art exhibitions and music and dance concerts, all free and open to the public.
The "Living Landscapes" initiative, the preparation of which began more than one year ago, is part of a larger agreement toward the promotion of education and academic exchanges between UK and IMU. Both universities have agreed to several terms including exchanges of students for study and research; exchanges of faculty members for research, lectures and discussions; exchanges of academic materials and academic publications; and joint research activities.
Michael Tick, dean of the College of Fine Arts, explained that this partnership fills a need for academic institutions to support global learning.
"As our world's cultures are brought together ever faster and more forcefully, a global experience has proved an indispensable part of a student's full college experience," Tick said. "Thus, our new partnership with the Art College of the Inner Mongolia University has proved invaluable to both our students and our faculty. 'Living Landscapes' is more than a celebration of the horse; it is a celebration of artists dedicated to excellence at the very highest level."
The UK Confucius Institute has been at the helm of this partnership with IMU, serving as a vital link between the two colleges and a sponsor of the partnership.
"The UK Confucius Institute is committed to working with the colleges to establish and strengthen their ties with China, expanding the international experience of our students," said Huajing Maske, director of the institute. "This week of academic and cultural activities is a great testimony to the kind of collaboration the Confucius Institute brings to campus. We are proud to sponsor this amazing week that celebrates multiculturalism, arts and global learning."
With events featuring everything from horse-head fiddles to throat singing, the performing arts events during "Living Landscapes" include:
• a concert of traditional Inner Mongolian music and dance, 7:30 p.m. Wednesday, Sept. 25, at the Singletary Center for the Arts Concert Hall;
• a collaborative concert of music and dance featuring students from the UK dance minor, UK Percussion Ensemble, UK Jazz Ensemble and an improvisatory ensemble with students from IMU, 7:30 p.m. Thursday, Sept. 26, in the Singletary Center Concert Hall;
• an "Appalachia in the Bluegrass" concert featuring "old-time" music from local band the Red State Ramblers with the Horse Head Fiddle Ensemble of Inner Mongolia, noon Friday, Sept. 27, at Niles Gallery; and
• an orchestral concert of both Inner Mongolian and American compositions featuring the UK Symphony Orchestra and guests from IMU, 7:30 p.m. Friday, Sept. 27, in the Singletary Center Concert Hall.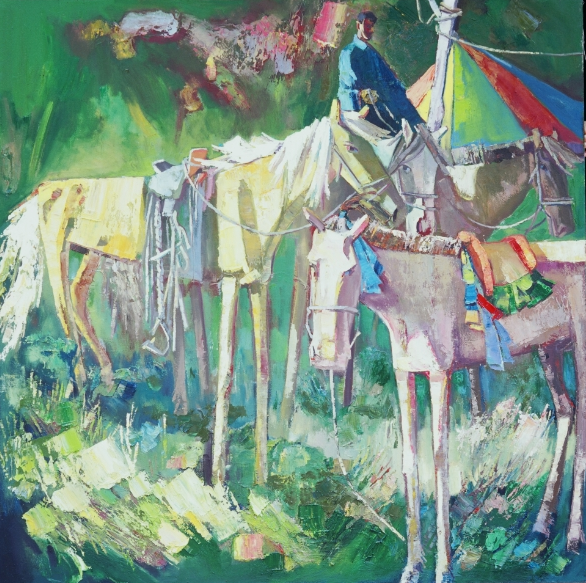 Art exhibitions include:
• a juried exhibition of works by students from UK and IMU in the Barnhart Gallery, located in the Reynolds Building;
• an exhibition of works by faculty of the UK School of Art and Visual Studies in the Tuska Center for Contemporary Art, located in the Fine Arts Building; and
• an exhibition of works by faculty of IMU in the Art Museum at UK.
All events are free and open to the public. For the complete list of exhibitions, concerts and lectures as well as gallery hours visit http://finearts.uky.edu/livinglandscapes.
A gateway for Chinese language, culture and art to the people Kentucky, the UK Confucius Institute provides leadership, support and coordination for Chinese language and programs in K-12 schools as well as on UK's campus; assists in establishing and maintaining faculty and student exchange between Colleges of Fine Arts; conducts Chinese language and cultural exchange; and promotes education about China on campus, across the Bluegrass region, and throughout the Commonwealth.
The UK College of Fine Arts is the vibrant arts hub of UK. It's an incubator for creativity and discovery, offering quality educational opportunities for students and engaging arts experiences for the community. The college is comprised of the School of Music, the School of Art and Visual Studies, the Department of Theatre, the Arts Administration Program, the Singletary Center for the Arts and the Art Museum at UK.