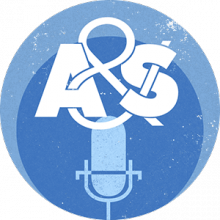 For many, moving to a new place is part of the college experience - but at UK, students can take a class that connects them to many community organizations and civic institutions. Community 101 is a course designed to help incoming students get their bearings in Lexington, Kentucky. Guest lecturers come to class frequently, and students get to engage with the local organization of their choice for a final project.
At the end of the 2012 spring semester, final projects were on display at the Singletary Art Museum as part of the city-wide Gallery Hop. The A&S Podcast team visited the gallery to see the final projects and chat with some of the students and teachers from the course. 

This 2-credit course will be offered again in Fall 2012 and class will begin on September 18.

**You can register until Wednesday, September 26. A&S students can go to room 311 Patterson Office Tower, students in other Colleges should see their advisor.
  
This podcast was produced by Cheyenne Hohman.

This work is licensed under a Creative Commons Attribution-NonCommercial-ShareAlike 3.0 Unported License.