By Sarah Geegan
UK alumna Lauren Cook did it in Switzerland; UK  junior Hannah Simms did it in China; they studied abroad. Widely seen as a life-changing experience, education abroad has been perceived as one with added financial burden. However, Education Abroad at UK is seeking to dispel the myth that money is necessarily an obstacle; rather, they want students to know money does not have to be a barrier.
Education Abroad at UK strives to make education abroad programs more affordable and accessible for all UK students. In 2011-2012, Education Abroad at UK awarded $231,750 in total scholarships. The 2011-2012 year also represented a 42 percent increase from the number of students who received scholarships in 2010-2011 and a 41 percent increase in total funding.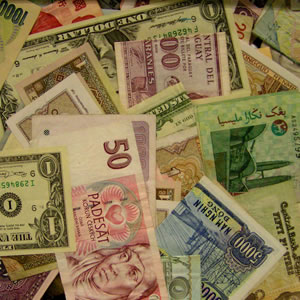 "One of the significant barriers to EA experiences is the perception of cost," Anthony Ogden, director of Education Abroad at UK, said. "Our concern is that too many students abandon their education abroad goals before really understanding just how accessible programs really are. Money does not have to be a barrier."
The most well-known internal scholarship, the Education Abroad at UK Scholarship, offers need-based aid to qualified students participating in credit-bearing education abroad programs. With an award range of $750-$1,500, this scholarship is awarded twice per year: in the fall for winter and spring semester programs and in the spring for summer, fall and academic year programs.
UK alumna Lauren Cook received this scholarship, which aided her in her education abroad experience in Geneva, Switzerland.
"Receiving the education abroad scholarship lifted a considerable amount of the financial burden," Cook said. "I spent two months in Europe participating in an international conflict resolution program, and the global experience that I gained has been an invaluable asset in my academic, professional and personal life."
Cook said that applying for the scholarship was not a difficult process.
"I felt very fortunate that people in the Education Abroad office were so helpful in showing me my options for financial assistance as I planned for my program," Cook said.
The Financial Aid, Scholarships, & Grants page on the UK Education Abroad website offers a variety of options for students seeking ways to lessen the financial burden of an education abroad experience. Education Abroad at UK has also partnered with multiple UK colleges and program partners to offer a variety of scholarships. The page explains ways in which students can use current financial aid for education abroad programs as well.
"Students need to be aware that there are many different kinds of education abroad opportunities, some expensive, some inexpensive," Ogden said. "Students need to research and choose a program wisely, according to their financial and academic goals."
Ogden characterized education abroad programming as an investment in one's future, one that can significantly advance a student's academic and professional aspirations.
Students like junior international studies and political science major Hannah Simms, embody this characterization. She received the Education Abroad at UK Scholarship as well.
Also a member of the UK Honors Program, Simms spent three months in China this past summer, the bulk of which she devoted to working an internship with Lexmark's Shenzhen branch. Simms completed courses to advance her Chinese studies minor and participated in a cultural seminar organized by the UK College of Arts and Sciences during her time there.
"In addition to all of the benefits of global awareness and personal growth, the kind of experience that Hannah had gives her the skills that future employers like to see," Assistant Provost for International Programs Susan Carvalho said. "Employers have become aware that the skills they want in new hires — creativity, adaptability, awareness of differences in perspective and ability to bridge communication gaps — are honed during international study, especially the kind of international work that puts U.S. students in the midst of global workplaces."
The scholarship deadline for summer and fall term programs is March 1; the deadline for winter and spring term programs is Oct. 1.
For students interested in acquiring more information about scholarships and education abroad in general, Education Abroad at UK recommends attending a First Steps Information Session and visiting the Resource Center in 315 Bradley Hall.