by Whitney Hale, Whitney Harder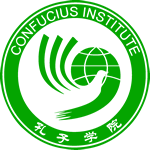 (March 14, 2014) — The relationship between two of the world's largest powers, the U.S. and China, continues to expand and become increasingly multifaceted. The University of Kentucky's Confucius Institute, UK's gateway to China, will present a talk by David Adams, a former administrator of the Fulbright Scholar Program, on the importance of the countries' partnerships in education.
"Chinese-American Educational Exchanges: A Window on the Bilateral Relationship," will begin at 3:30 p.m. Tuesday, March 25, at the University of Kentucky Athletics Auditorium in William T. Young Library. The lecture is free and open to the public. A reception will follow Adams' lecture in the Alumni Gallery of Young Library.
An international education consultant, Adams worked for more than two decades as an administrator for the Fulbright Scholar Program administered by the Council for International Exchange of Scholars, a department of the Institute of International Education. Primarily focusing on East Asia and the Pacific region, including China, he has been honored by the Association for Asian Studies for his contributions to Asian studies through his work at the Fulbright Scholar Program.
Adams, who has a master's degree and doctoral degree in political science from the University of Chicago, conducted his doctoral research in Thailand. He holds a bachelor's degree from the College of William and Mary, where he assisted the late Tang Tsou, a leading expert on modern China.
Advising many UK Fulbright recipients in the past, Adams returns to UK to not only lecture, but also to lead workshops for UK faculty interested in applying for Fulbright awards. Before his Confucius Institute lecture, Adams will lead "Fulbright 101," from 9-11 a.m. in Study Room 1 of the Lucille C. Little Fine Arts Library and Learning Center, and individual advising sessions from 1-3 p.m. in Room 101 in Bradley Hall. On Wednesday, March 26, Adams will conduct additional individual advising sessions from 8 a.m.-noon, and "Fulbright 102," from 2-4 p.m., in the same locations.
Twelve members of UK faculty were chosen as Fulbright scholars for the 2013-14 year and four UK students were selected as recipients of Fulbright U.S. Student Program scholarships.
Established in 2010, the Confucius Institute at UK is a center for Chinese language, culture, art and business. A gateway to China for the university and the Commonwealth, the Confucius Institute serves as the conduit for UK's China initiatives, facilitating a range of China exchange programs across the campus and beyond. In addition, the Institute works to strengthen China Studies within the university, while at the same time providing leadership and support for Chinese language programs in Kentucky's K-12 classrooms, and forging important community relationships through Chinese cultural outreach to people in the Commonwealth.