Location:
CANCELED. Will be rescheduled: UK Law Building Auditorium (Please, enter from Memorial Hall side of building)
Speaker(s) / Presenter(s):
CANCELED. Will be rescheduled: Crystal Wilkinson
                                                                              CANCELED.  Will be rescheduled. 
The UK Appalachian Center is proud to welcome Crystal Wilkinson for a mini-residency that will include an Appalachian Forum entitled: Birds of Opulence: Black Women, Madness, and Resilience in Appalachia.  This event is free, open to the public, and will be held on Thursday, March 23, 2015 from 7:30 p.m. to 9:30 p.m. in the UK Law School's Auditorium (please, enter through the Memorial Hall side entrance of the building).  Ms. Wilkinson will give a public reading and hold a discussion with attendees.  There is a public reception at the UK Appalachian Center, 624 Maxwelton Court from 6 p.m. to 7 p.m. before the reading and discussion.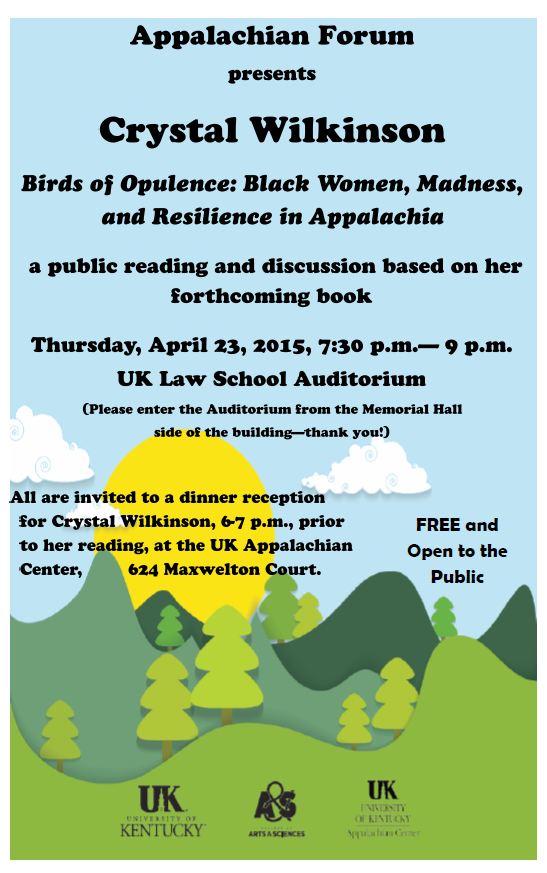 Type of Event (for grouping events):